Never done before, I hosted a poker night for about 10 people. First thing was to secure the foods and drinks. Done. Then got to find a venue. Done. Next needed a bit planning.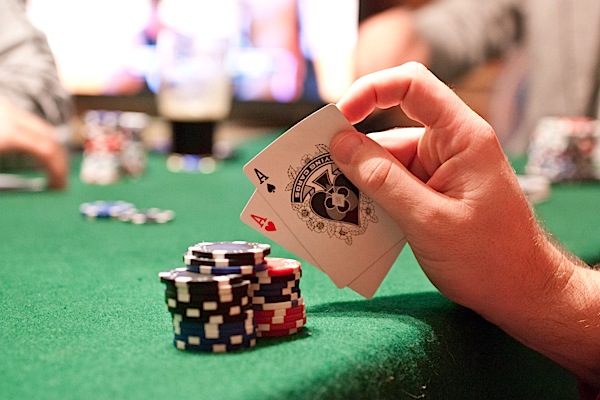 I decided to do Texas Hold Them, tournament style, in two tables.
The first few hands were timid. New players were learning the game and were clumsy with their betting. In about 30 minutes, we doubled the blinds and soon about half of the players were eliminated. We consolidated the winners into a new table. Gather the losers to a different table, re-issue chips to them, and have them started another round. The winner of the "loser table" received a prize that was 20% of the total purse.
The real battle was on the winner's table. They had the chip count and the skills to fight. We double the blinds every 15 minutes or so. Soon the table winnowed to three players. People got excited. "ALL IN!" was shouted and encouraged by the crowd. Gasps and hands-throwing ("Un-believable!") were every hand. In about an hour, the winner emerged and received 50% of the purse. The runner up got 30%. (There was no buy-in, the winner got cash prizes.)
Playing with inexperienced people make the game unpredictable. On one hand, I got the "bullets" (two aces) and went aggressively with my betting. Normal players would have folded with "nothing" hole cards. This player stuck with me and won the hand with a small three-of-a-kind. I was eliminated soon after.
I learned that chips management is a critical part to make the game fun. A bit planning and research go a long way. On the table are "cheat sheets" of hand ranking and chip values. That helped the inexperienced ones greatly and everyone enjoyed the game, the foods and drinks, and, of course, each other's company.
I might do it more frequently.