Downtown Seattle has many active venues for performing arts. These places specialized for formats. Benaroya Hall is for classic and instrumental music; Paramount Theater is more for pop music, and occasionally musicals; 5th Ave Theater is pretty much dedicated to musicals; Act is for plays; and Town Hall is for speeches and occasional light music performance. Of course there are also many jazz bars, music bars, comedy bars, dinner plays, and dinner-included live entertainment places. Overall, if you are into performing arts or live entertainments, this is a great place to be.
5th Ave Theater has a pretty elaborate Chinese decor in wall covering, ceiling, and most of the columns. The ceiling in the main floor is strikingly impressive. The chandelier, called the Pearl of Perfection, comes out of the dragon's mouth. That is very apropos to the traditional Chinese dragon concept. Somehow the chandelier and the traditional Chinese ceiling go quite well together.
Although open in 1926, the theater is a modern establishment for live stage performance with a very decent pit space: I counted 4 brasses, 3 woods, 4 strings, 1 percussion, and obviously a conductor. The sound quality was exceptional. The seats are comfortable with good enough leg room. There are cushions and blankets at the entrances for those who need them.
---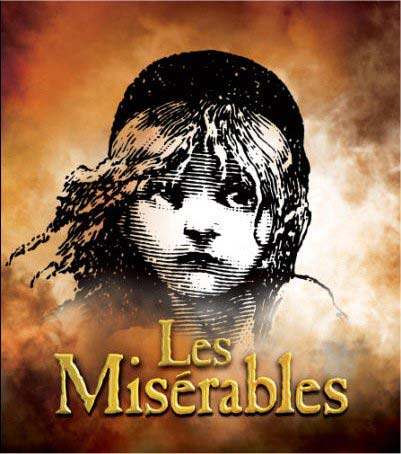 First time I saw Les Misérables. It was worth the price I paid for a 3rd row seat. The theater had a pre-show workshop where they found a professor in WSU to introduce the historical background of the show. I realized how little I knew about French revolution, also how that period was similar to the Chinese revolution period in the early 1900s. There was the time of big ideas, big changes, and many personal tragedies.
Jean Valjean's life began miserably, as a hard labor slave for 19 years over a petty crime. After he jumped the parole, Jean changed his name and became wealthy. When one of his employees, Fantine, died, Jean adopted her daughter, Cosette. All the time, a dogged detective, Javert, tried to apprehend this fugitive.
The society was nearly lawless. Jean had a saintly heart about the people around him. He also lived in the era that idealists fought for noble causes and sacrificing dearly, the general society struggled just to survive. The music was beautiful. I left the theater filled with feelings. Then I dug out the music (that Kids bought after they saw the same show) and re-heard the whole thing over again.